PUBLISHED December 15, 2018
Vineyard Wind wins auction 
Vineyard Wind successful in latest lease auction on US East Coast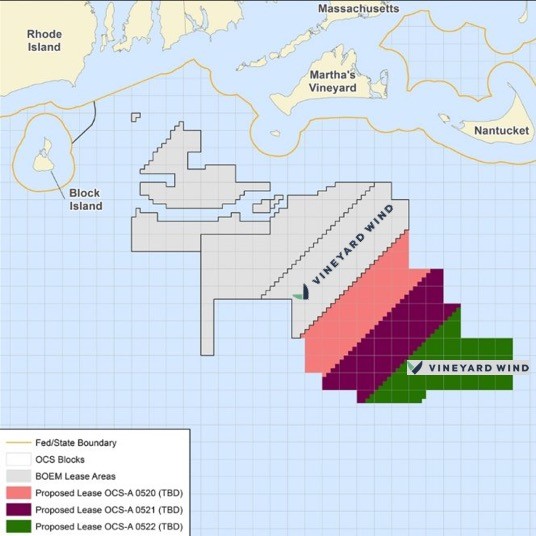 New Bedford, MA
Vineyard Wind, a joint venture between CIP and Avangrid Renewables was on Friday, Dec 14 named as one of the winners of a 2-day auction held by the US federal government. A total of 3 leases were up for sale, 19 companies had pre-qualified and 11 companies participated in the auction.
COP has been involved in developing the first Vineyard Wind lease area since 2016 and was leading the bid that led to the successful award of the 800 MW Vineyard Wind 1 project in May 2018. Vineyard Wind 1, which is currently going through the final development stages with an expected financial close by end of 2019, will become the first large-scale offshore wind farm in the US once completed by mid-2022.
The Vineyard Wind Joint Venture is headed up by COP Co-CEO Lars Thaaning Pedersen working out of Boston, Massachusetts. COP currently has 9 employees working in Massachusetts on the 800 MW Vineyard Wind 1 project and the rest of the development portfolio with more supporting from our Copenhagen office.
With the recent acquisition we will be expanding our staff as the Vineyard Wind team continues to grow.
Vineyard Wind is together with the Taiwanese projects the two largest portfolios for COP, with more than 10 COP staff working on each project, both out of the Copenhagen office, but mainly through the local teams in Taiwan and Boston.
For more information, please contact: Co-CEO Lars Thaaning Petersen (ltp@cop.dk)